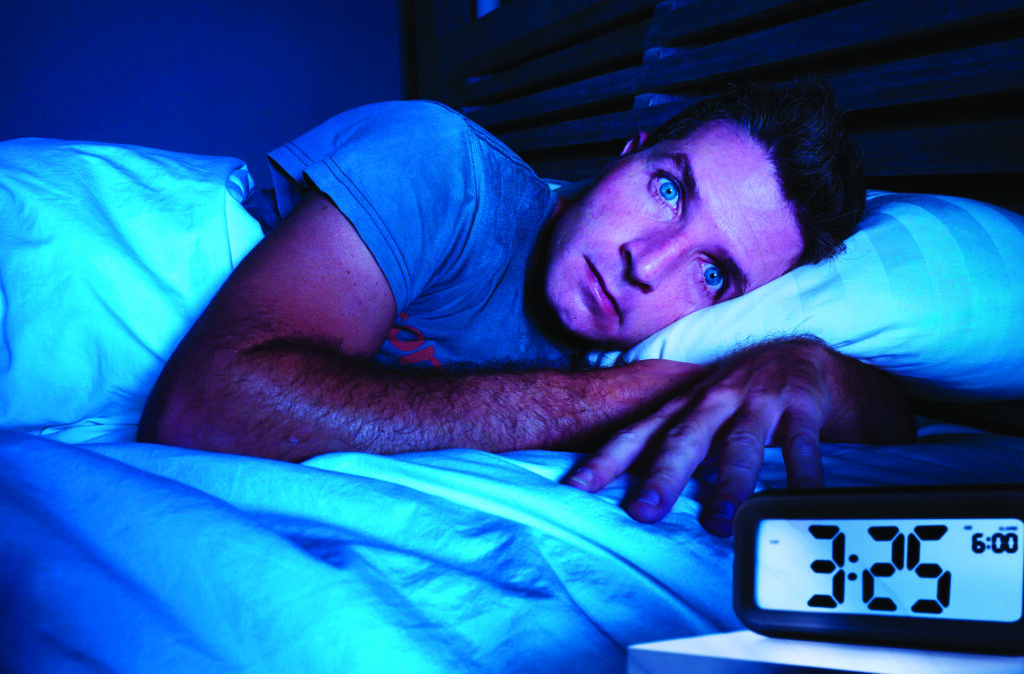 Breaking the Cycle of Anxiety, Insomnia and Sleep Anxiety
A good night's sleep does more than refresh and revitalize. It's essential to your health, so make it a priority to understand what's keeping you up at night.
"Healthy sleep is as important as proper nutrition and regular exercise for our physical and mental well-being," says Kannan Ramar, MD, sleep medicine physician at the Mayo Clinic's Center for Sleep Medicine and immediate past president of the American Academy of Sleep Medicine. "Lack of sufficient sleep is associated with increased risks of type 2 diabetes, high blood pressure, cardiovascular disease, depression and anxiety."
The sleepless nights and drowsy days previously experienced by one out of three Americans with insomnia rose to pandemic highs of almost 60% in 2021, sounding a wake-up call to address this treatable condition which profoundly impacts both mental and physical well-being.
Sleep disturbance is intricately interconnected with the presence of issues such as anxiety and depression, each influencing the others, so it's not always possible to determine which came first. Behavioral changes that result from chronic insomnia include feelings of being overwhelmed, inability to concentrate, irritability, nervousness, restlessness, and a sense of impending danger or doom.
Of adults diagnosed with depression, 75% experience insomnia and 20% have obstructive sleep apnea. Similarly, anxiety can make it harder for the body to relax and fall asleep.
Research suggests that anxiety can also affect rapid eye movement (REM) during slumber and trigger vivid, disturbing dreams that wake the sleeper.
Completing the loop is sleep anxiety — apprehension or fear about going to sleep — which is commonly seen in those with insomnia, narcolepsy, sleep apnea or restless legs syndrome.
While insomnia can seem never-ending, a number of strategies can effectively break the cycle.
The Basics:
Set boundaries for blue light exposure by turning off tv, tablets and phones at least 30 minutes before bedtime.
Limit large meals, caffeine and alcohol within 3 to 4 hours of bedtime, which can disrupt sleep. Alcohol allows you to fall asleep quickly but not stay asleep throughout the night.
Establish a consistent wake-up time seven days a week.
Ensure your bedroom is a designated place of sleep by keeping it dark, cool and quiet. And turn around your clock so you can't see the time if you're tossing and turning in the middle of the night.
Pursue support if you are experiencing chronic insomnia, defined as difficulty sleeping three or more times per week for at least three months. "We know that the longer insomnia lasts, the more difficult it is to treat," says Dr. Ramar.
Support can include:
Cognitive behavioral therapy for insomnia (CBTI), a form of talk therapy focused on learning how to create an optimal sleep environment with positive bedtime routines and avoidance of factors that trigger anxiety and negative thinking. Requiring up to 12 weeks to see results, the key is shifting from "trying hard to sleep" to "allowing sleep to happen," according to Stanford Health.
Prescription Digital Therapeutics, the newest frontier for intervening and treating chronic illness. These are FDA Authorized lessons that must be  prescribed by your physician. The lessons are packaged in a group of short modules downloaded onto your smartphone that you can access 24/7 for 9 weeks. You'll learn leading edge techniques to treat your  insomnia. Dr. Rubinstein is an expert in this field and can discuss whether a prescription might benefit you.
Medications can be prescribed, but beware the popular ones you've seen advertised: Ambien and Lunesta. They can have serious side effects. Other medications can be safer and more effective, but each prescription must be customized for every individual.
Light therapy, which is especially helpful for those who need to reset their circadian rhythms; e.g., a night owl who wants to function better with an early morning rising time.
If you are experiencing too many wakeful nights, please let your healthcare provider know. It may be helpful to keep a sleep diary for several weeks to help pinpoint the habits affecting your ability to fall and stay asleep. In some cases, we may recommend a polysomnography (sleep study), where you'll be monitored for blood oxygen levels, body position, breathing, electrical activity in the brain, eye and leg movements, heart rates and rhythms, sleep stages and snoring during an overnight stay in a sleep lab.
Finally, keep in mind that the amount of sleep needed per night – typically 7 or 8 hours on average – varies by individual. "If you function well and are fully alert during the day, you can be confident your sleep needs are being met," says Dr. Ramar.
The post What's Keeping You Up at Night? appeared first on Specialdocs Consultants.