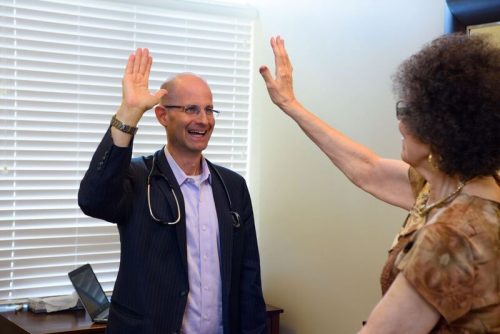 Meet the Team
---
Adam M. Rubinstein, MD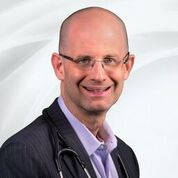 I love being a physician. I am energized by providing quality, patient focused healthcare so your life is improved in subtle or dramatic ways. Patient focused healthcare begins with people, not technology. When you share your goals or concerns, my role is to listen and pay attention to your details. In health and illness, as with relationships, it is the details that matter. I'll provide you plenty of time if you'll share with me your story. For prevention, acute illness, or chronic conditions, the clues to better health are usually hiding. I love the challenge of finding them and empowering you by giving clear information so you can make choices that are best for you and your family.
---
---
Dr. Rubinstein discusses how concierge medicine benefits both patients and physicians.
---
Dr. Rubinstein's Credentials
• Board Certified, American Board of Internal Medicine, 2005-present
• Diplomate, American Board of Addiction Medicine, 2014-present
• Physician, Solo Practice, Libertyville then Vernon Hills, IL, 1999-present
• Staff Physician, Deerpath Medical Associates, Lake Forest, IL, 1994-1999
• Physician, Private Practice, Glencoe, IL, 1993-1994
• President, Medical Staff, Advocate Condell Medical Center, 2013-2016
• Instructor of Medicine, Rush Medical College, Chicago, IL, 1993-present
• Clinical Instructor of Medicine, University of Chicago School of Medicine, Chicago, IL, 2008-present
• Residency, Rush-Presbyterian-St. Lukes's Medical Center, Chicago, IL, 1991-1993
• Internship, The New York Hospital, New York, NY 1990-1991
• MD, Cornell University Medical College, New York, NY, 1990
• BA, University of Illinois at Urbana-Champaign, Urbana, IL, 1986
Jeni - Executive Director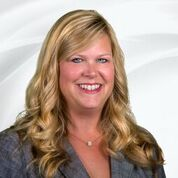 Jeni and Dr. Rubinstein have worked together since 2008.  For this, he thanks his lucky stars.  She leads by example, guiding our team of dedicated, talented staff and is responsible for our daily operations, business management and much more.  Jeni has worked in healthcare for 30 years in both clinical and management roles.  She's as compassionate for patients as she is creative at formulating solutions.  She enjoys boating/camping and most important, spending time with her two wonderful daughters.